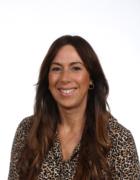 My name is Mrs Claire Hargrave and I am the Family and Pupil Liaison Officer.
I have worked in this type of role in my previous position and bring with me a wealth of experience which I hope will be successful in helping support the families and children of Russell Hall.
My role in school is to work with families in raising attendance and to help children to develop self-confidence and become independent learners.
My aim is to successfully develop pupils in becoming resilient individuals and support them in being the best that they can be; supporting them in overcoming social, emotional and behaviour difficulties by providing them with the essential tools to enable them to thrive in the busy and challenging world we live in.
If you have any concerns and would like to chat and/or access further support for your family or your child please do not hesitate to contact me either through the main office,
email or in the playground before school.